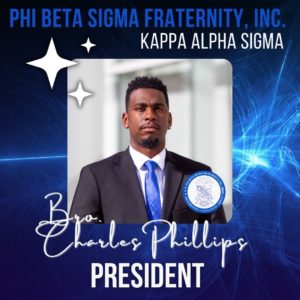 I believe in creating an inspiring  vision and a mission statement that exhibits the values of the organization. A vision should be empowering and excite chapter members to do great things. I am a moral leader who is kind,  respectful, and genuine. I will represent the chapter with everything I believe in. It is important that in my vision, I describe where I see the chapter in the future, and how we are going to get there. I want the vision to be a mutual, shared vision among every participating member.
In guiding this magnificent chapter, I would make sure to exercise a participatory leadership style where mutual decision-making and collaboration is the collective process. I will embrace the human advancement theory where members are at the heart of the organization. I will use diverse decision-making reform in the organizational change efforts. I believe that everyone has a voice and has valuable contributions to offer. Collective chapter reform is a strategy of unification based on increasing chapter autonomy, supporting our community, collaboration, adaptability, and in essence continuing to build our wondrous band. 
I believe the moral/transformational leadership philosophy is the best way to lead this growing, diverse chapter into positive change. It focuses on morals, virtues, aligning individual goals, and values with the organization. Transformational leaders inspire their constituents and empowers them to improved self, organization, and society. I am the type of leader that encourages others and gains others respect and trust. Moral leaders use intrinsic motivation and belief in self to increase satisfaction and performance. I hope to inspire others to look to the future, wanting to do well for self, fraternity, chapter, state, and region. This fundamental belief will lead to positive societal change. 
As president, I am committed to lifelong learning, encouraging relationships, scholarship  excellence, personal and professional growth, respect, diversity, collaboration, open communication, organization, creativity, work ethic, moral leadership, community, and responsibility. At the heart of the chapter, the members are the foundation who make up the organization; the individuals are the most important pieces to the success of an emergent chapter. I am not be a perfect leader, I have and will make mistakes, but I will stay true to my values and what I believe is best for the Fraternity and Chapter.
Bro. Charles Phillips
Kappa Alpha Sigma Chapter, President