Jan
9
Wed
Cedar Grove Elementary- Visit

@ Cedar Grove Elementary School- 2330 River Rd, Ellenwood, GA 30294
Jan 9 @ 10:30 am – 12:30 pm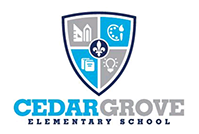 The Men of the Kappa Alpha Sigma Chapter of Phi Beta Sigma will visit Cedar Grove Elementary school during the lunch hours to mentor students while continuing to build a presence in the DeKalb County area. Cedar Grove Elementary is one of several schools the chapter advises  in an effort to support young men as they navigate through the educational system into adulthood.
Mar
26
Sat
New Visions On Mental Health
Mar 26 @ 2:14 pm – 3:14 pm
Join Brother Lamar Walker from Mindful Counseling Services as he discusses a new approach to Mental Health.